VARIOUS SALESFORCE EVENTS
CLIENT: Salesforce.com
AGENCY: Opus Agency
ROLE: Creative Director
There is a joke that Salesforce is an event company that
happens
to sell software. For the two years I had the privilege of leading the Opus Agency account creative I found this to be both funny and... maybe... quite possibly true? It was a wild ride! Here are some highlights.
I am so proud of all the work our Salesforce account team did during my time with Opus, but
Customer Kickoff 2022
 was the big one. The stage creative was truly larger than life and fully immersive for audiences and presenters alike. Additionally, it was a breathtaking team accomplishment with tight budgets, silly deadlines, last second content changes, endless live streams, a steady cascade of venue challenges and of course covid! And yet, agency, vendors and client all came together like Voltron to absolutely killed it!
World Tour Toronto 2023, 
Tableau Conference 2022 RFP (we won it!),
Canada Lounge at Dreamforce 2022,
Path To Growth 2022, 
Customer Kickoff 2022,
Dreamforce NYC 2021,
Dreamforce Studios 2021(SF, NYC), 
Slack Announcement Video 2021, 
Success Anywhere World Tour 2021(LA, Austin, NYC, London)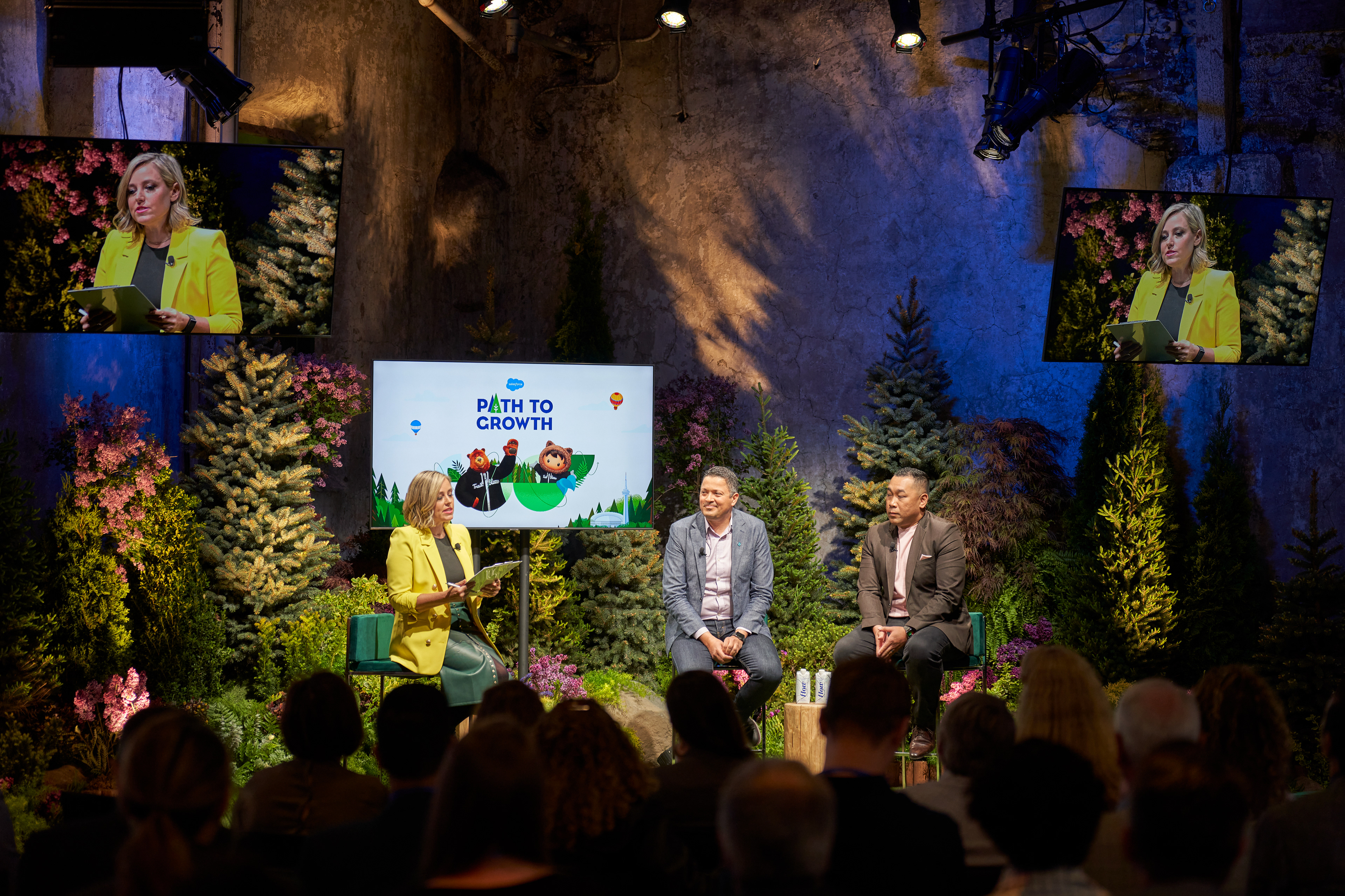 Path To Growth
was the most fun project in this run. For starters we were in Toronto's historic
Distillery District
which is like a charming step into another era with delicious food and really polite people! So naturally we leaned into this rough industrial environment as a background for the traditional Salesforce Trailhead flora. We created a single room experience with Campground, entertainment, keynote stage and VIP area. To cap it off we had the best clients ever, so that was pretty cool! 
The
Partner Kickoff
tour took us from Amsterdam to Phoenix and finally São Paulo over three weeks. Each event had standardized assets and a format of reg, keynote, lunch, breakouts and reception. But the venues were so comically different in in such wildly different cultures that each event felt like a unique little snow flake. This also proved to be a logistical marvel and credit to our Opus operations and production teams for making all this happen! Note: this selection of photos is a bit random but you can get the feel of how varied the different locations are.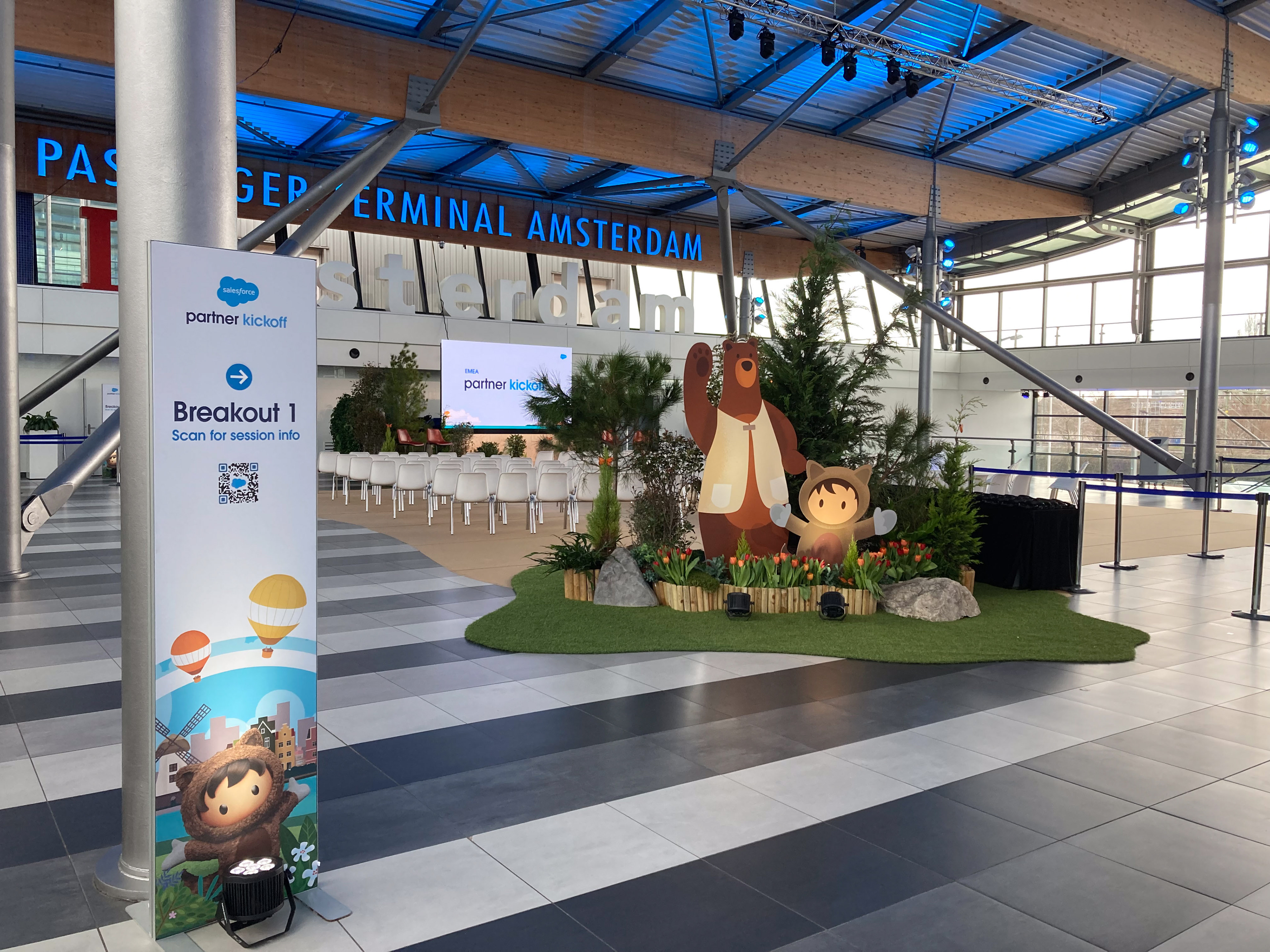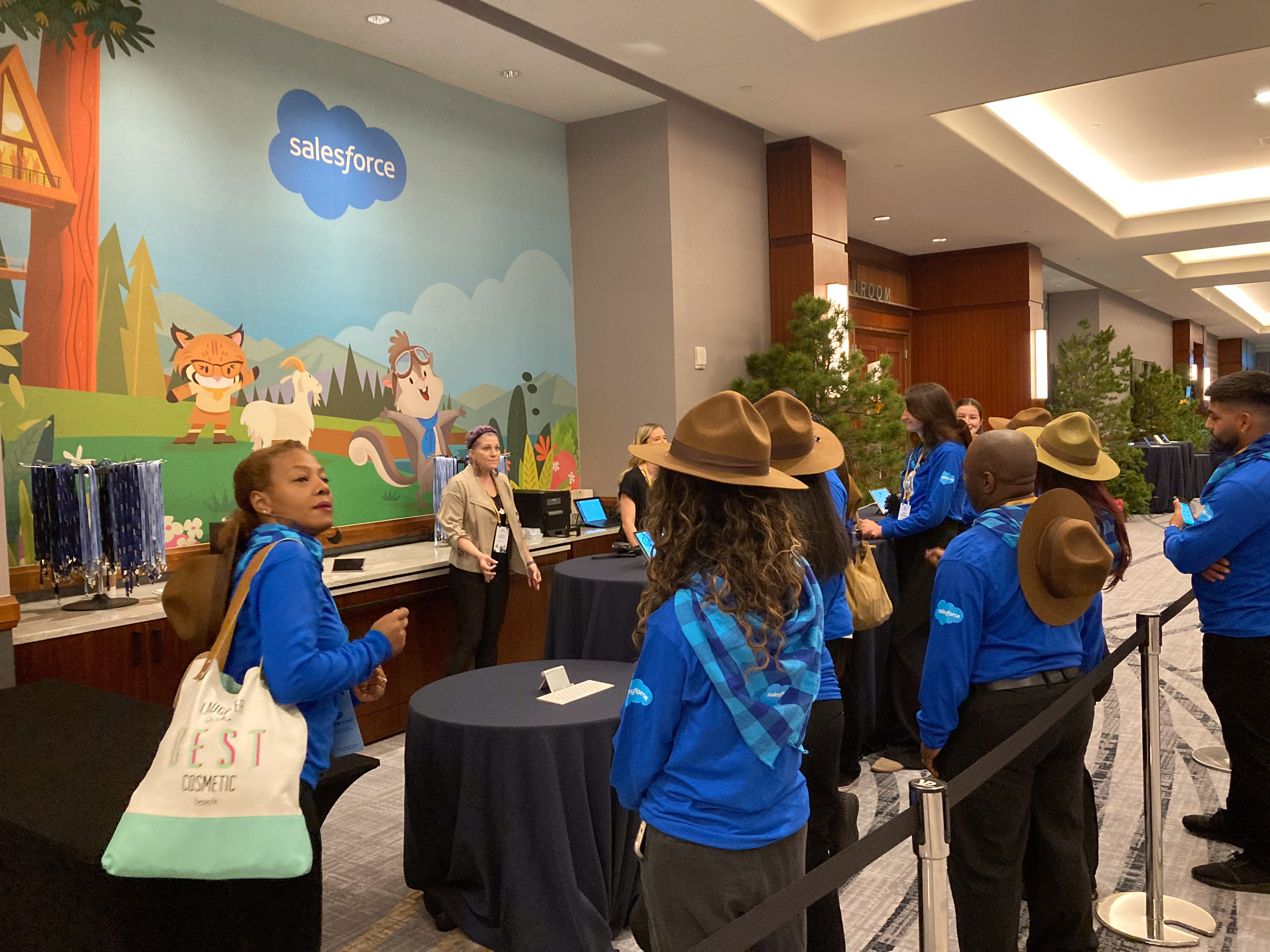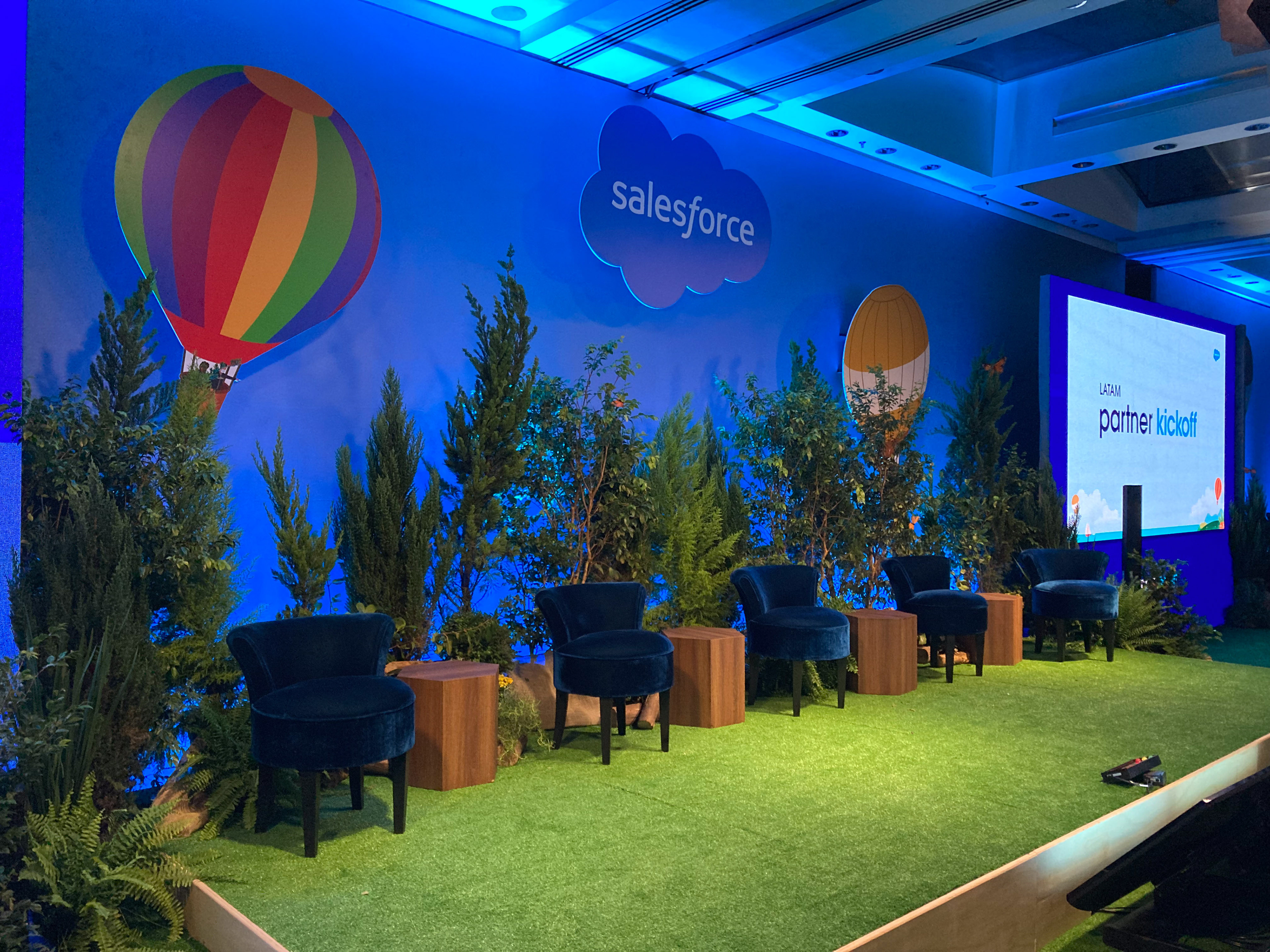 Big shout out to a few of our vendors, who played such huge parts of our success:
 

Organized Events, Plants and Florals | T3

 / 

Pixel Dreams